As we eagerly await the upcoming London 2012 Games, we made an interesting observation about the country that will host the next Olympics.  The United Kingdom is where we receive the second most visitors from–after the United States–making up almost 5% of our visits.  However, most visitors from the UK leave immediately (bounce) probably because they don't find our primarily US-based tools useful.  We hope to change that with the newest addition to our eBay Calculator family, the eBay United Kingdom Fee and Profit Calculator.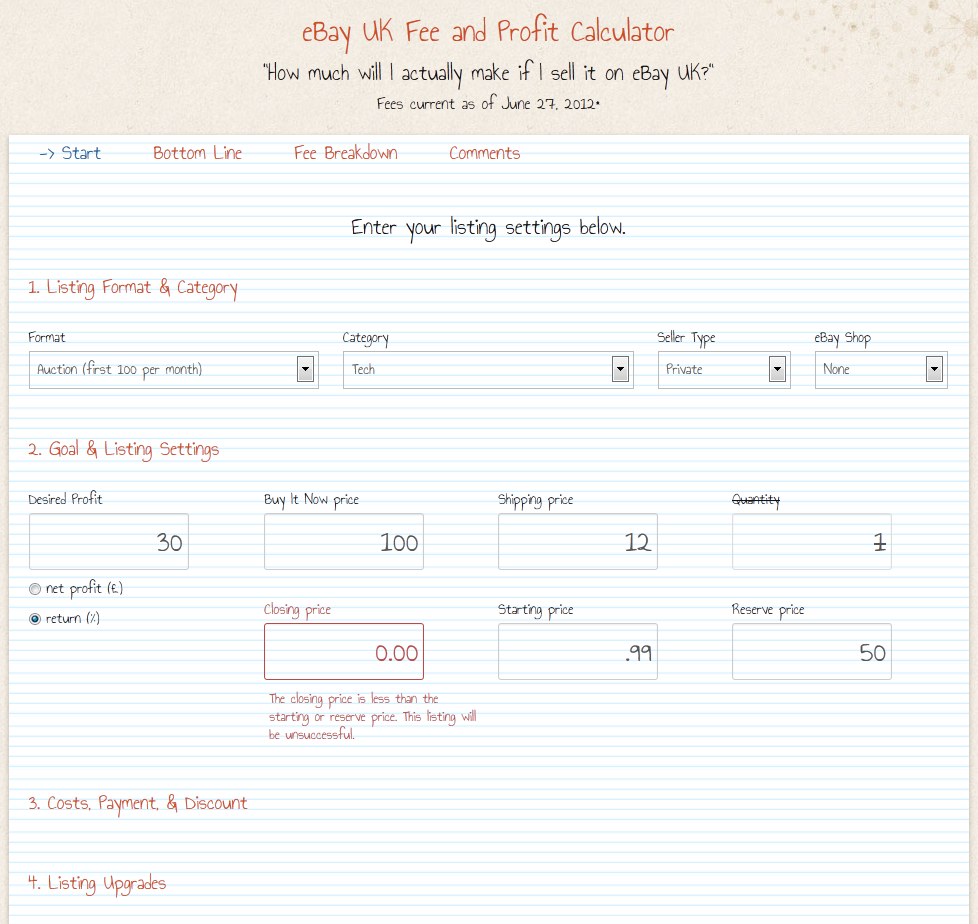 This calculator is designed to work specifically with eBay UK's fee schedule.  It works just like our eBay US Calculator, supporting the common listing inputs as well as its own settings including Private or Business seller types, PayPal rates, and Top-rated seller tiers specific to eBay UK.
Let the eBay UK fee calculations begin!